What's Nitto?
Nearly 70 years since our founding in 1939, we have continued to supply casting products, mainly small parts for engine, to major assembly companies. Though core of our business is casting, we also make points of latter processes as machining or heat treatment. That's why we can complete all necessary processes of main products like chilled tappets in our factory.
Nitto brand tappets have been regarded as superior ones in engine industry because of its realized credibility for a long time and kept No.1 share in the market.
Another base of our business consists of air cocks and air valves that are used in brakes for trains.


These items also need several manufacturing processes including assembly of each part and are required especially rigid inspection to secure safety for railroad. It is our honor to keep an approved position for so long time as one of limited players in this category. You can see our products at connecting areas of trains, even in Shinkansen (Japanese bullet train).
Technical edge of Nitto casting system is as below.
Our shell molding method delivers high dimensional accuracy and enables to make products with smooth surfaces.
Our chilled casting technology yields superior corrosion resistance and wear resistance.
Our casting system takes advantage especially with comparatively small sizes.


We are glad if you get interested in our company. Please feel free to contact us for more information.
Our Products: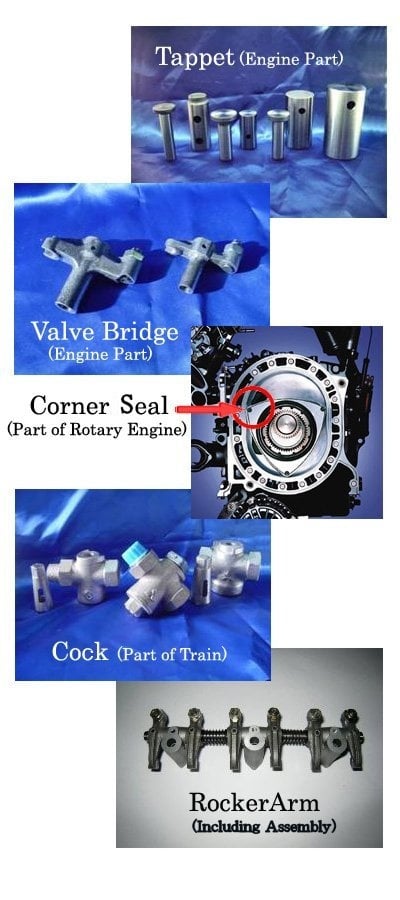 Company Profile
Address


HEAD OFFICE
2-1-1,Bingomachi,Chuo-ku
Osaka 541-0051
TEL:06-6229-2060/FAX:06-4708-7362
KAWAJIRI PLANT
1-4-41,Nishi,Kawajiri,Kure
Hiroshima 737-2603
TEL:0823-87-3100/FAX:0823-87-2358
IWAMI PLANT
1245, Isotake, Oda
Shimane 694-0035
CHINESE SUBSIDIARY
No.6 Zhuhe Road,Handan
Hebei, China
TEL:86-310-3290301/FAX:86-310-3294763

Capital Amount


100 million Yen


Sales Amount


1.4 billion Yen(2008 financial year)


Establishment


1939


Employee


90